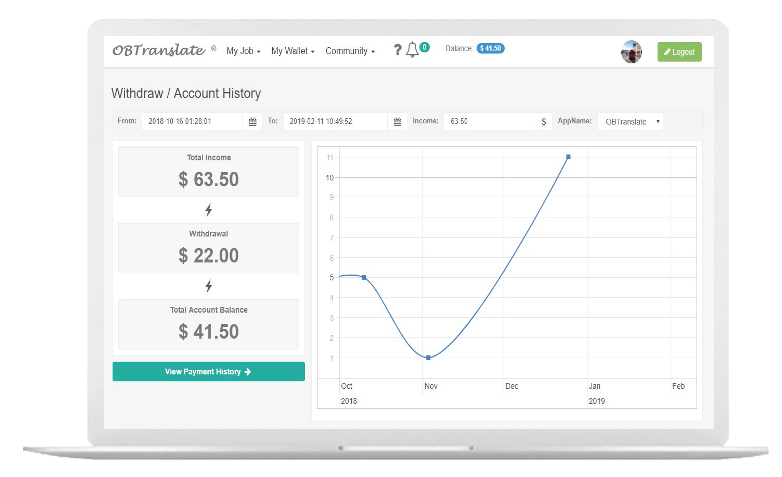 Main benefits for Africans and others
Our unique "corpus" features, keeps curating collection of occurring trillions of text (spoken or written languages) from the web as tasks or projects, which needs to be translated to over 2000+ African languages and/or other languages, that are available in our neural network.
It's free and easy to use.
Teach and train our datasets and neural network.
Work conveniently with us from any location in the world.
You can cash-out to Paypal or bank account anywhere in the world.
Earn income instantly, with your knowledge of African or foreign languages.
Be part of our team building localized content and technology for Africa and other continents.
Join Now
For People
Africans or other nationals living in United States or migrants / refugees can now take up 243 trillion tasks and earn income instantly per task.
Technology
Breaking communication barriers, among
people in rural and urban areas.
Education
Learn programming languages or education materials in your local languages.
Why switch to OBTranslate?
If you are an African or other nationals living in United States or economic migrant or a refugee living in United States, then you can take up translation projects from English or European or Asian languages to 2000+ African languages, then our neural machine translation (NMT) algorithms have curated over 243 trillion translation tasks or projects waiting for you, which are available in our neural network connections.
Constant Revenue: The more translation projects or tasks that are executed, the more revenues are generated for the translators.
Become part of us: on a long term, to translate or train our AI/ML systems.
Grow: Work, earn and grow your income daily.
Support: Get free and fast answers to your technical questions.
Join Now