Frequently Asked Questions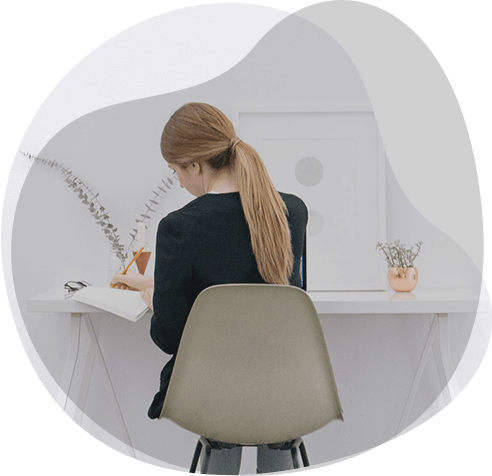 OBTranslate® Corpora Workplace is a powerful neural network environment that allows translators to train our huge multilingual corpora datasets in pairs and earn income instantly.

OBTranslate® Freelancing Workplace is a great workplace where translators, researchers or other professionals can bid for projects or hire freelancers in our community.
Our goal is to break the barrier of communication between people in Africa and the rest of the world.
Yes, anybody on planet earth or other planet, If Europeans can translate from English or other European or Asian languages to African languages, they are welcome to OBTranslate.
OBTranslate generate revenue for our community of translators and other professionals through projects outsourcing or bidding. Period!.
No, we won't sell your data to advertisers.
Only the person who has created a translation project has access to it (the "owner") and its content will not be shared with anyone else. There might be suggestions or notifications or messages to you from from other users, but your translation segments will never be public to other users.
Yes. OBTranslate saves the translation projects. You can continue from where you left off.
Meanwhile other translators will be fully active, there are nine (59) trillion translation task on OBTranslate.
You can request payments for your translation project(s) in the following way:
All translation project has a unique automated generated invoice, just click your "request payment button". We will effect payment as soon as our language moderators, verifiers and researchers verify that your translation is correct. Our account department receives your automated generated invoice.
However, at the point of requesting payments, in order to generate an automated invoice for your project, OBTranslate will demand that you upgrade your account, your personal information (e.g full names, email address, telephone number and address) must be the same with your bank account or PayPal account. It is forbidden to use OBTranslate with fake information, your account will be terminated.
Yes, it must be the same. It is absolutely forbidden to use OBTranslate with fake information, your account will be terminated.
Get 20% commission at anytime your downliner pay for any OBTranslate services*.
If you love OBTranslate as much as we do, tell your friends and earn some serious cash. Create an account with the *join now* button below, send your referral link to your friends, family, website visitors, whatsapp and facebook groups or twitter, etc.
Your Friends: Get your friends to sign up via your custom referral link.
Credit Bonus: You will get 20% commission at anytime your downliner pay for any OBTranslate services.
Withdrawal Conditions:
You must have a total balance of $50 or more in your wallet / account balance.
OBTranslate uses secret chats use end-to-end encryption. OBTranslate uses a distributed Cloud infrastructure. Cloud chat data is stored in multiple data centres around the globe that are controlled by different legal entities spread across different jurisdictions. You can find our data protection and privacy policies here
In the case of purely informational use of the website, ie if you do not register or otherwise provide us with information, we only collect the personal data that your browser transmits to our server. If you wish to view our website, we collect the following data which is technically necessary for us to inform you about our website and to ensure its stability and security (legal basis is Art. 6 (1) sentence 1 lit. DSGVO):
IP address
Date and time of the request
Time Zone Difference to Greenwich Mean Time (GMT)
Content of the requirement (concrete page)
Access Status / HTTP status code
Each transmitted amount of data
Website from which the request comes
Browser
Operating system and its interface
Language and version of the browser software.