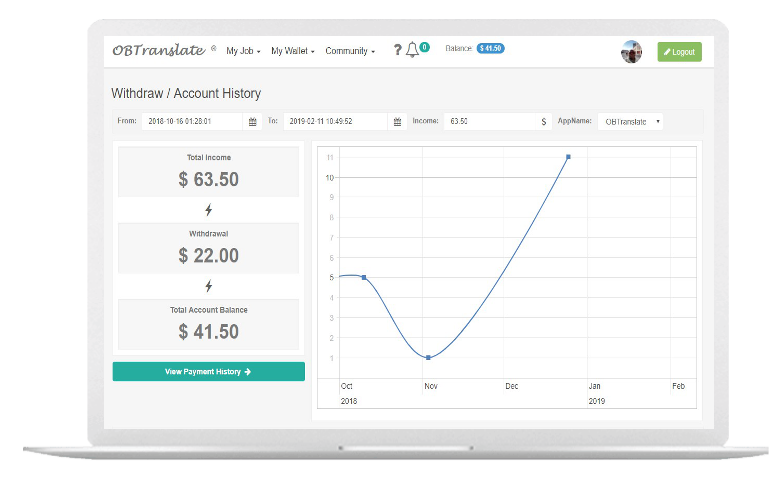 Get 2% commission from your friends monthly income*.
If you love OBTranslate as much as we do, tell your friends and earn some serious cash. Create an account with the *join now* button below, send your referral link to your friends, family, website visitors, whatsapp and facebook groups or twitter, etc.

Your friends or contacts gets $5 USD* each for joining us with your referral link and you get 2% recurring commission from your contacts or friends monthly income.
Join Now
Your Friends
Get your friends to sign up with your custom referral page.
$5 USD
Your friend gets $5 USD for creating an account with your referral link.
Recurring Commission
You get 2% commission from your friend monthly income.
"For people of African descent and other nationals"